Information on calls can be found via the Analytics section in the Enfonica Console.

On the Overview page, you'll find key call statistics, including Total Incoming Calls, Total Outgoing Calls, Total Call Duration, Average Call Duration, Completed Incoming Calls and Completed Outgoing Calls.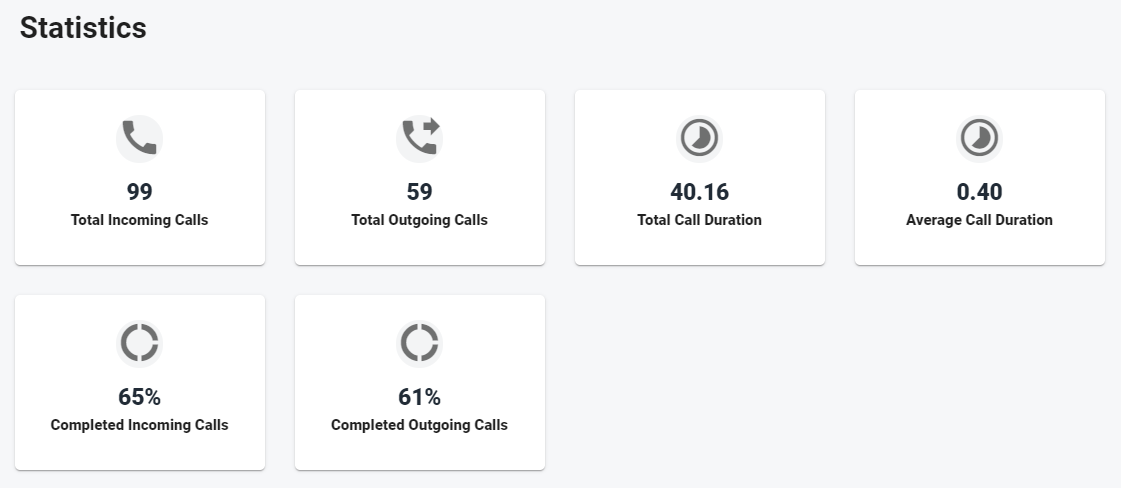 These call statistics can also be filtered by date.