It is possible to route calls differently at certain times of the day. By using the Time and Day step, you can control the flow based on set time periods, for example your operating business hours. To apply time and day based routing, follow the below steps:


Step 1. Select and drag the Time - Day step onto your flow.
Step 2. Click the step and select the time and day range via the

Edit Criteria icon. The default time and day is 9:00AM to 5:00PM (Mon - Tue - Wed - Thu - Fri). To adjust the time zone, select Show Advanced and chose the desired time zone per country.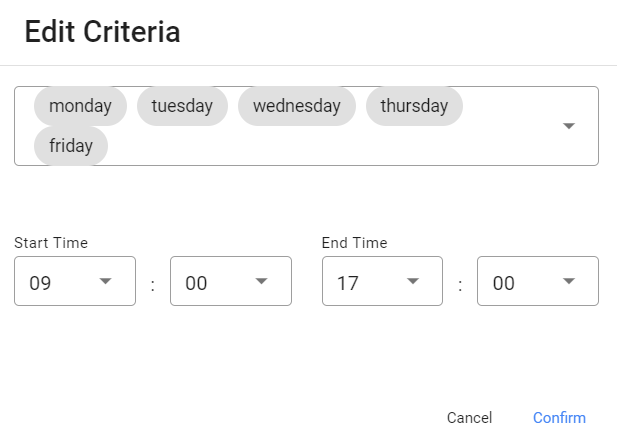 Step 3. You will then need to decide where the calls will terminate between these time and day MATCH and outside these times NO MATCH.